Tree Service, Tree Removal Pomona, CA
C & A Tree Service has been a staple in the community for many years. We provide superior tree service to residential, commercial, industrial customers throughout Pomona, CA. "WELCOME TO THE #1 TREE CARE COMPANY IN POMONA, CA." "Welcoming" is one word that describes our company's commitment to our customers, and our willingness to go beyond the call of duty to ensure customer satisfaction. When it comes to tree care in Pomona, C & A Tree Service is the best.
Our team is known for its expertise and commitment to excellence. In fact, we have earned the respect of our customers by offering cutting-edge technology, innovative techniques, and the best prices around. Our experts are committed to providing our customers with the most unique, expert services, including emergency tree removal, stump removal, and grinding, residential, and commercial tree services, and tree trimming. We take the time to inform and explain to all our customers the current health of their trees and any shrubs they may have as well as the step we take with every tree project to get their trees to always look healthy and beautiful!
We are proud of our excellent customer satisfaction and want you to know that we truly appreciate your business. And the best way to show this appreciation is to provide each of our customers with the highest level of customer service.
Throughout the years in the industry, we have built an excellent reputation in Pomona and its surrounding areas like Ontario, Rancho Cucamonga, Chino, and West Covina to name a few.
Our professional tree care team is there when you need us and we ensure to do the job right with every trim!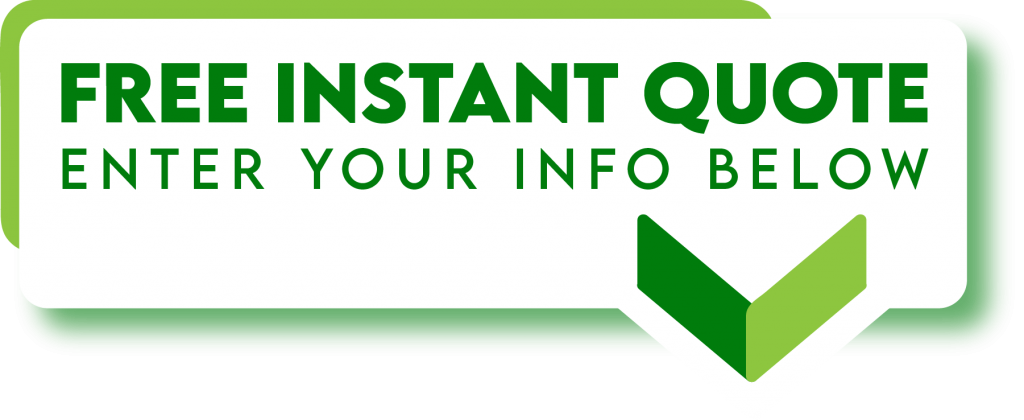 C & A Tree Service is committed to meeting the unique needs of each customer. Tree climbing and tree removal take years of practice and great focus, strength, and skill. Our staff is licensed and experienced to take on any size job.
One of the reasons why we are the best tree service provider in Pomona is that we have a well-balanced team of experienced and qualified professionals. This means that we can make your tree care project go smoothly, whether you need us to trim or prune trees, to install a new tree or even replace an old one with a new one, we are the professionals.
If you are looking for a reliable and knowledgeable tree services team to help keep your trees healthy and looking great, then you should consider having a talk with one of our tree experts. We will discuss the different tree care services that we can offer your trees and provide you with the necessary information about what it takes to take care of them every day.
Trees need to be treated right so that they can live a long life, but not all tree services are created equal.
Maintaining the trees around your home or business is extremely important not only for maintaining the beauty but for the safety of your family, friends, staff, and customers. It is always important to call in our pros to inspect any tree that you might think needs to be removed or cut down as to avoid injury to anyone.
We are an outstanding company that provides quality tree services. Whether it's tree maintenance, tree removal, or emergency tree service, our company is the place to call to get the work done right the first time!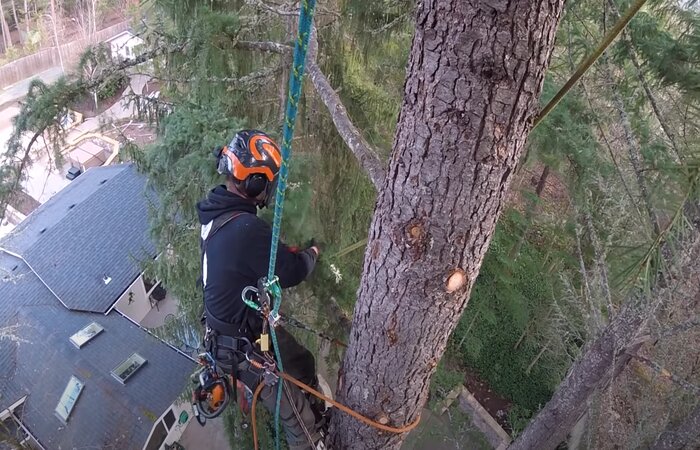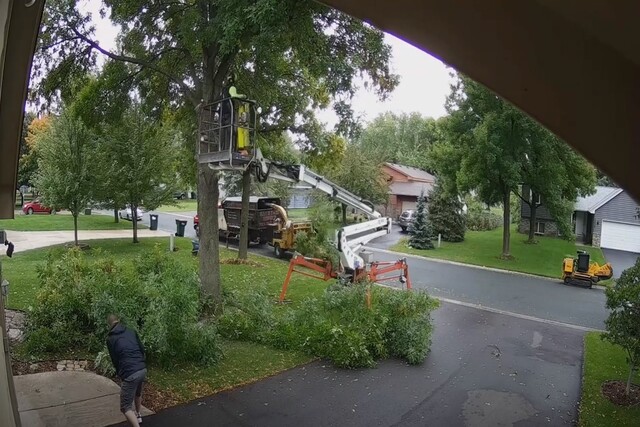 When a damaged tree poses severe threats to people and structures in its immediate vicinity, the best thing to do is to leave its fate in the capable hands of an experienced arborist who knows when to remove a dead tree from your landscape. Here, find out what to look for when a tree requires to be removed and learn how to best treat a fallen tree that needs to be replaced.
The first thing you will want to look at is the severity of the damage. If there are any large areas of deadwood, broken branches, or splintered limbs, it could mean that the tree was a bit more mature than you had originally anticipated. Therefore, removing the tree could mean that you need to wait for the growth of another tree to complete the job.
Another sign you need to take into consideration is if the tree has any roots that you can see poking out from underneath the surface of the soil. These roots could be the result of infection or decay. If you see any rotten wood, or a grayish coating on the outside of the leaves, the odds are pretty good that the tree is infested.
Once you determine that the tree is infested, you will want to take the necessary steps to get rid of it before it spreads the disease or rot further. The fungus and rot will spread rapidly if left unchecked.
After removing the dead tree from your landscape, it is important to make sure that no other tree can grow in its place. If you notice that a dead tree planted in an area has sprouted roots that are growing, it could potentially damage the roots of other nearby trees. Therefore, it is crucial to carefully watch the growth of your tree, as it heals. The same holds true for trees infected with fungus or rot. Once the tree is gone, you need to properly dispose of it so that it does not return and cause problems elsewhere.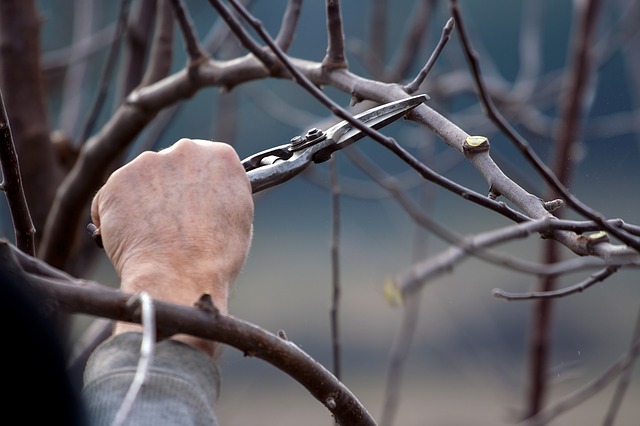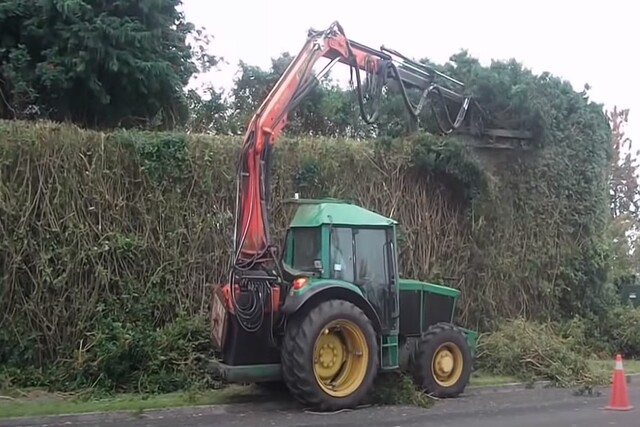 Tree Trimming, Prunning and Cutting
If you have trees on your property and want to prune them, there is no doubt that you will be glad to learn that your next step should be to call our company. This will give you peace of mind knowing that your trees are well cared for and will look good for a long time to come.
It is very important for your trees to stay healthy for a long time. The first thing that you need to know is that trees can change in a short amount of time. They can grow very fast. For example, if your tree starts to grow quickly, this can cause some damage that will not be easy to repair.
If your tree is growing too fast, there is the chance that you will not get the right amount of growth from it. Trees can also develop diseases that will leave you with a lot of work when it comes to the maintenance of the tree.
One of the best ways that you can help maintain a healthy looking tree is to consider how to prune your tree.
It is also important to remember that when you prune a tree, you will also need to remove the branches that are growing too fast.
It is very important to remember that trees will need to grow at certain times. You need to be able to determine when your trees are at their peak growth so that you can prune them properly.
Commercial and Residential Services
Any home or commercial building that has any number of trees can benefit greatly from our professional tree services in this day and age. These services will consist of mulching & stump removal, pruning, trimming, and clearing lots for landscaping purposes.
Tree pruning is important to keeping a tree healthy and strong, and in some cases it is also recommended for aesthetics reasons.
Trimming the trees can also help increase the appearance of the yard and make it more attractive. Trees need to be pruned if they are overgrown or if they have fallen victim to insects, diseases, and other issues. For example, a tree that has fallen victim to an insect infestation will not be able to take any more moisture or nutrients. They will begin to die off and fall over. This is why it is so important to use our professional tree trimmers when you are needing them taken care of.
Taking care of the trees around your home or business has an aesthetic aspect that is important to many of us. Trees that are too large can create an eyesore, or take away from the beauty of your home or commercial property. It is not a very pleasant thing to have large ones looming over your yard, blocking out the view, or taking up valuable yard space. If the trees on your property are too big, you may want to consider getting rid of them altogether in order to improve the look of your yard.
Tree removal is an important process, and not just because of the trees themselves. Many times, large trees will require removal of the stump to remove them completely or to get at the root ball to allow for the tree to grow again. If you have a stump on your property and you do not want to have to cut the tree down, you should consider hiring our tree-removal company. Our expert team will make sure that the stump is removed properly, leaving a beautiful natural-looking garden with only the roots left.
The benefits of a tree service provider is well worth the investment. You can save yourself a lot of grief and headache by making sure that you are doing your part to ensure the well-being of the environment by using a qualified professional to do the work for you. It does not have to be expensive to call in a professional tree service provider to get rid of trees that have fallen over and cause you no end of grief.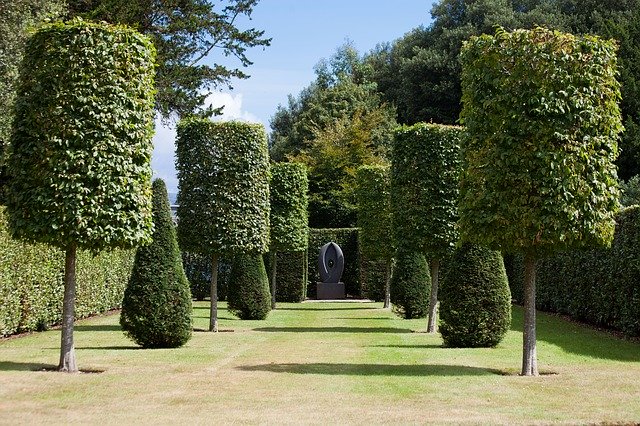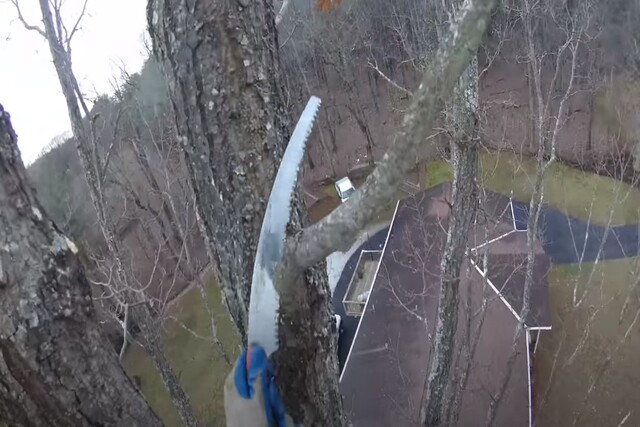 Stump Removal and Grinding
Stump removal and grinding is an important part of tree maintenance that needs to be kept up monthly when it comes to any trees you may have around your home or business. 
Neglecting your yard with having stumps that need to be removed, makes your yard look unappealing to passersby as well as family, friends, and any of your customers.
Having tree stumps in your yard takes up valuable space that can be useful for other things to put in place like patio furniture, gazebos, lawn chairs, and so much more.
One of the most important issues with having stumps is that they can potentially have pests and diseases in them. Insects and pests look for places like stumps to set up shop and multiply out of control.
Having our experts perform stump removal and grinding ensures that both the stump and roots are destroyed. This method prevents sprouting and anything else from growing again having a stump issue filled with pests and diseases.
With C & A Tree Service, we save you money by making sure we do the job right the first time!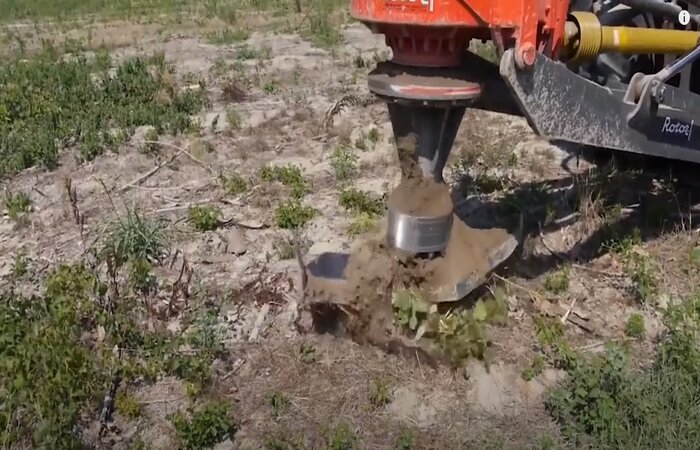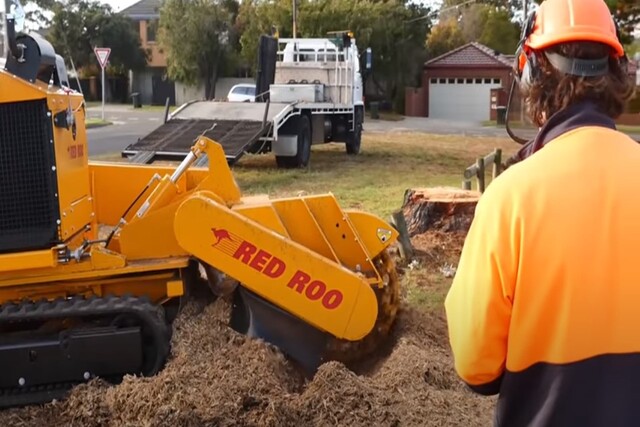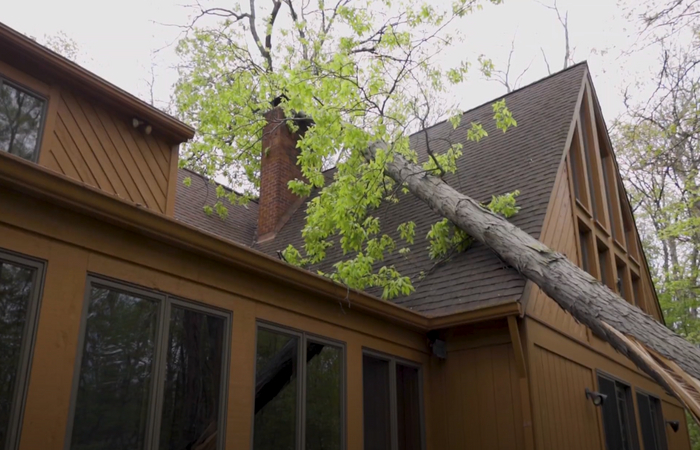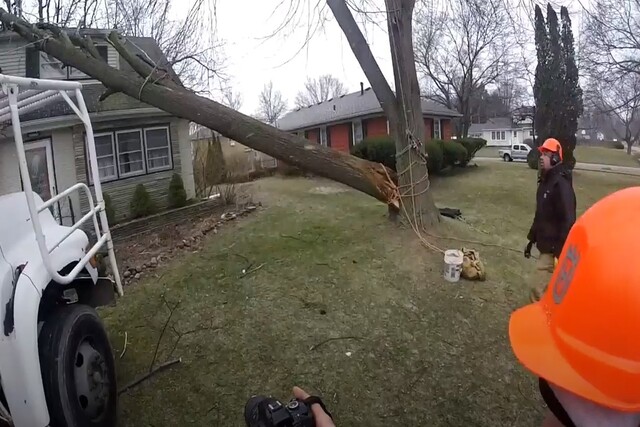 Do you worry about that one tree that looks weak when a storm hits and that it might come crashing down on your home? Emergency Tree Service is something we've been helping hundreds of homeowners deal with for the longest time.
Do you have weak or half-broken branches on your tree? If so then they need to be removed right away to avoid possible injury to a loved one or a passerby. 
Some weaknesses in a tree are not always noticeable. Heavy storms could potentially saturate the roots that are weak and invisible to the naked eye. When this happens it becomes vulnerable and weak and can potentially be ripped right out and go flying into a home, a building window or even block off a street for anyone trying to enter.
In situations as dangerous as this, we always show up on-site and assess the situation and explain to you what needs to be done in order to get this resolved as quickly and safely as possible.
Don't wait until it's too late. Avoid the risk of anyone getting injured. If you think you have a tree that needs to be removed, call our team now and let us get rid of it sooner than later!
Do you find yourself with many questions about what to do when it comes to the trees on your premises? How to take care of them? What is the proper way to keep them healthy? How much will it cost me to do all that is needed on a monthly basis? Is there a tree removal service near me?
Let C & A Tree Sevice answer all your questions and take away any worry you may have. Our team can give you the best possible solutions when it comes to the maintenance of your trees, when they need pruning, stump removal and grinding, or simply tree removal. We have the knowledge, expertise, and trained staff to handle any size tree and situation. 
Call us today at 909-310-1007 and speak to one of our specialists for a FREE no-obligation quote! Take back your valuable time and spend it with loved ones and friends and leave the hard work to our professionals.